This Article is written on this purpose to make the non-artist but art-loving audience share in the glory of creating a work of art.
During my performance and collaboration workshop audience will perceive that:
The fine art can be mixed with modern technology.
Our airplane can be like a wall to display a masterpiece of calligraphy above clouds.
he/she can paint his/her dreams on the body of a car and enjoy it in real dimensions.
every sightseeing place can take on the colour and motifs of his/her choice and he/she himself/herself can decorate the Taj Mahal the way he/she likes.
The audience can make a museum out of their own home.
The audience can create a work of art for the facade of their home.
The audience can create a sculpture as tall as their dreams.
The audience can break all the limits
Not limited to geography
Not to be caught in time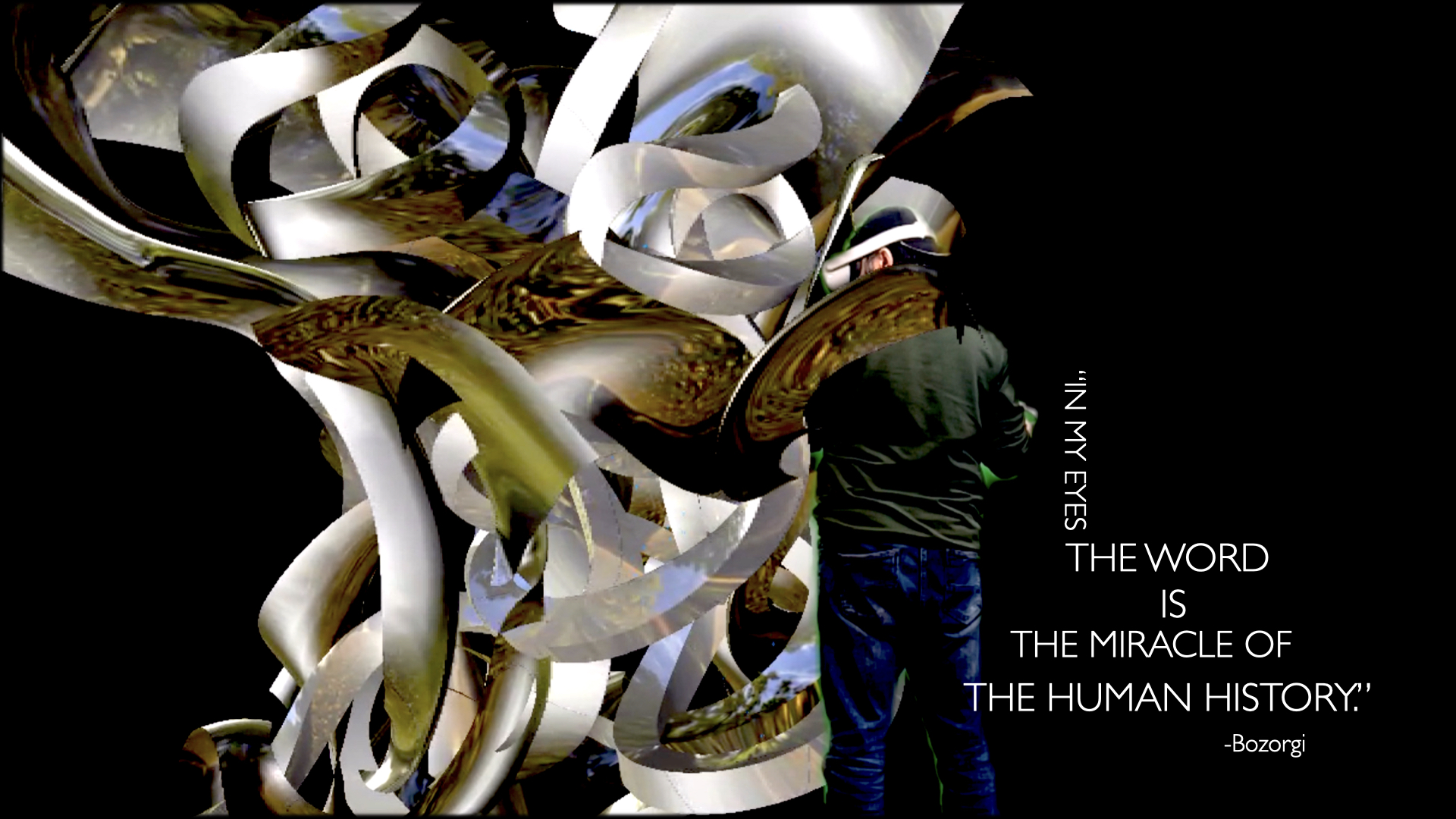 And the dimensions should not be a problem for him/her
The audience can move through the artwork
drown
be amazed
and reach a lasting peace with his/her artwork.
Isn't it that art is a way to make the realities and truths of life bearable?
My VR(virtual reality) performance and interaction of audiences in creating artwork shows that the art is not a thing just for the a certain class of society
The art can easily adapt itself to contemporary life.
It reveals that there is another dimensions in now a days calligraphy world more than x,y,z axes in Cartesian coordinate system:
Wisdom, improvisation and being classic coincides with contemporaneity & future world.
These are another dimensions !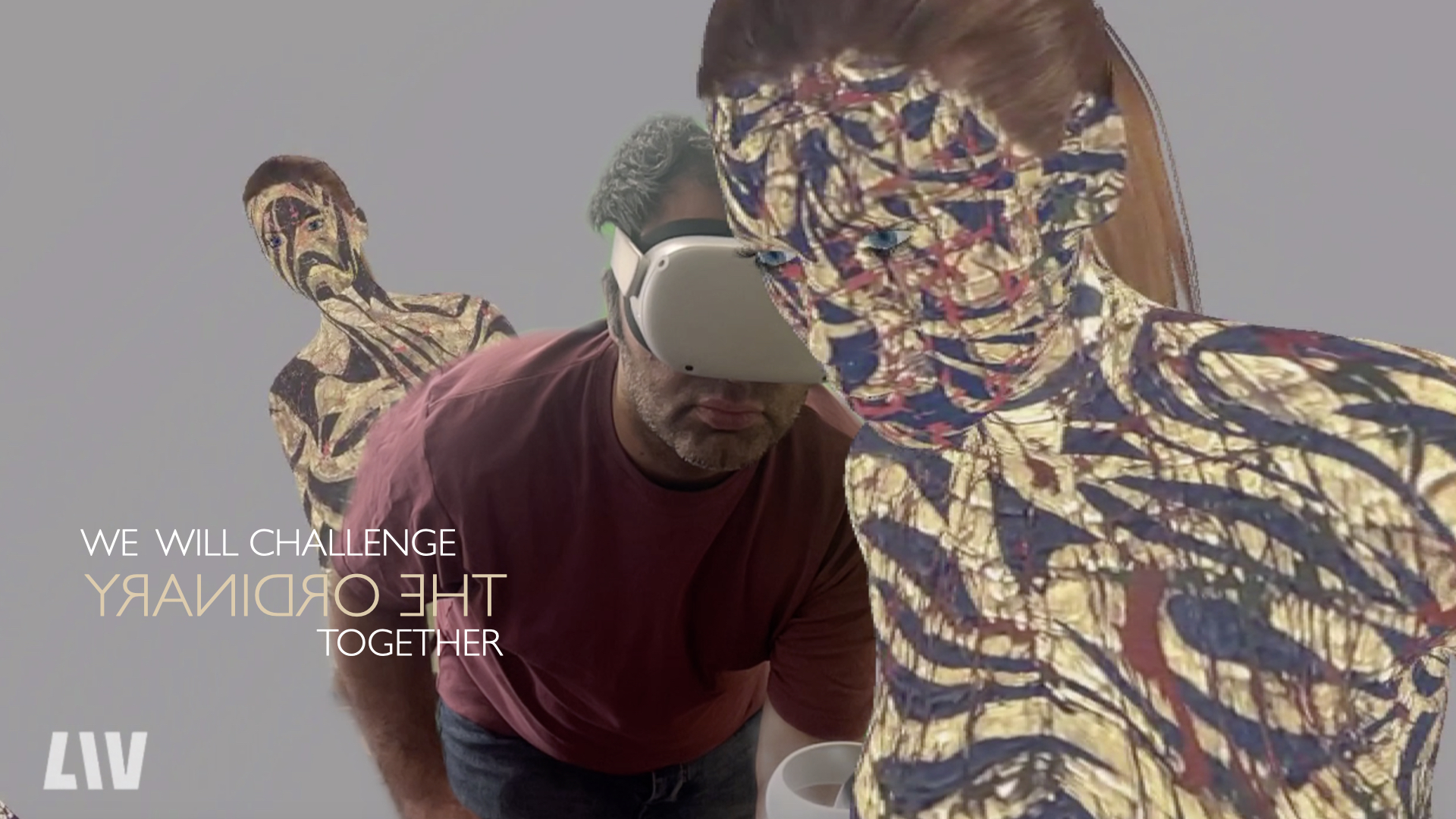 The audience will become more familiar with the artistic way of imagination & thinking and his/her fear of creating a work of art will be broken.
When the serious audience of artworks get to know and even learn about the creation of works by VR, that's when they will find another perception of the beauty, greatness and glory of art.
Although this understanding may be small, but art helps them in critical or hard moments of life, just as it helps the artist.
In this proposal, the audience & artist work together to create a work of art and audience sees him/herself in an infinite space where there is peace and art as far as the eye can see.
The audience finds him/herself drowned in art and forms; this immersion he/she gets a sense of pleasure that he/she has never experienced in his/her life.
If he/she is not that interested in the art and sees this performance by chance or participates in our workshop based on luck, then he/she will be truly attracted to art.
If he/she is interested in art, then he/she believes in the miracle of art
If he/she believes in the miracle of art, then he/she finds certainty in art
And if he/she finds certainty in art, then he/she will fall in love with art.
So this is the fact that VR is all about: "falling in love with art"
How it works?
1- An audience will put on headset.
2- he/she will learn basic functions within 5-7 min.
3- I will put on my headset.
4- Creation will begin together.
5- It will be finished after maximum 15 min.
6- The final artwork in 3D format (*.obj or etc) will send to his/her email also he/she can use 3D printers to print it or make a sculpture at any size he/she wishes.
What do we need to have VR (Virtual Reality) high level workshop?
1- A mechanism for registering & set appointment for audiences.
2- One suitable empty space in which we can work freely when we put on headset. Also other audiences can watch what happens on a screen play.
3- One 5GHz powerful wireless access-point.
4- Broad band internet service.
5- Wide LCD to live show other audiences what happens in headset & how the creation process is going on.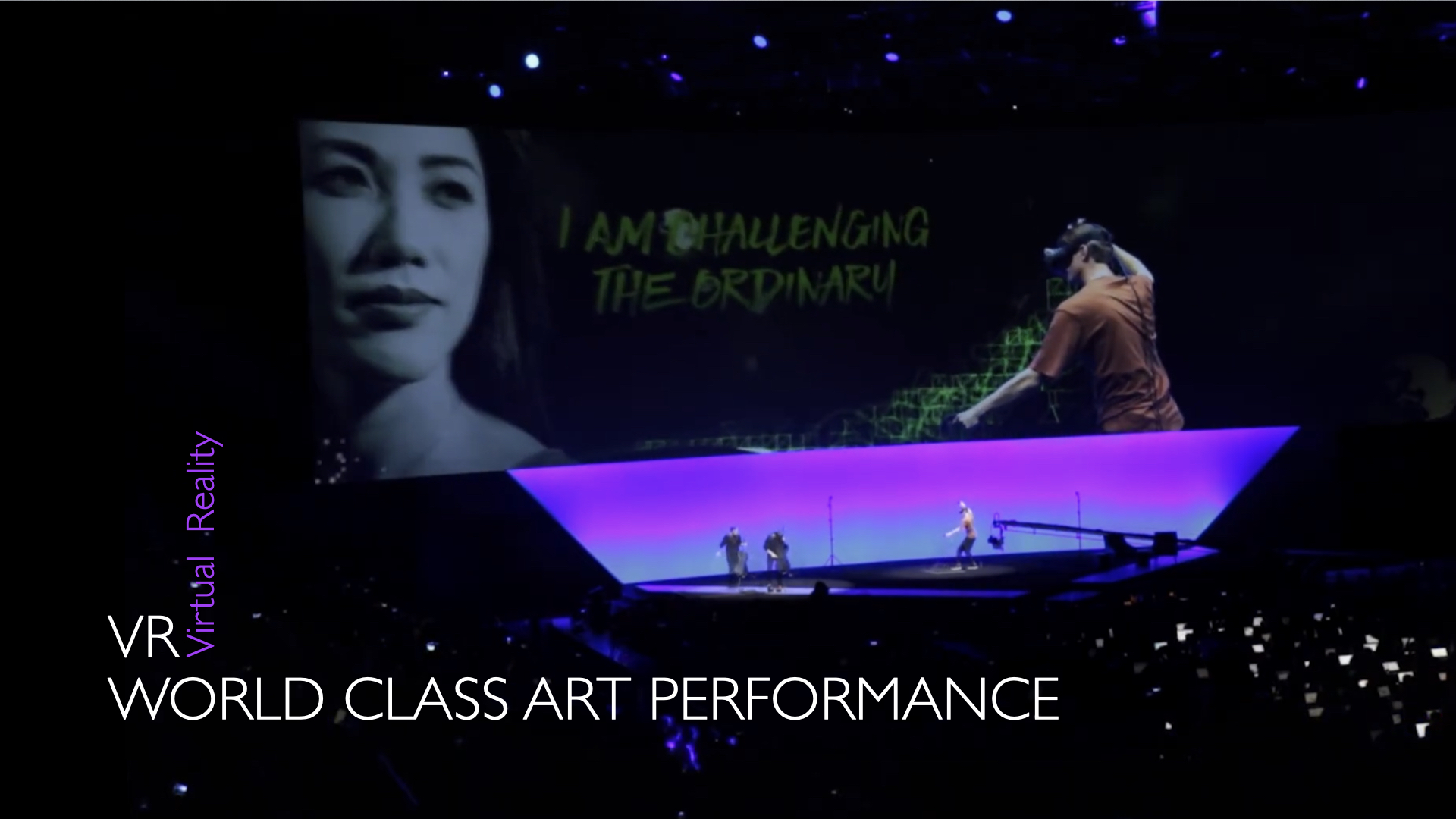 What do we need to have a world class VR performance?
1- A standard hall or space with 500 seating capacity: It depends on our capability to invite audiences.
2- Main Huge screen.
3- Two wide screen to show details.
4- Very powerful computer and projectors for live rendering & live stream.
5- Dolby sound system & sound engineering equipment.
6- Equipment for live streaming on social media.
7- Powerful wireless access point with 5GH feature.
8- A broadband internet access.
9- A small orchestra if it's possible.